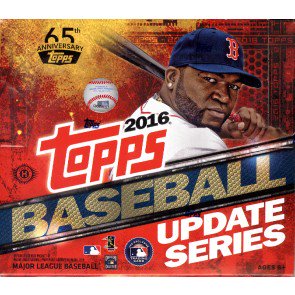 We have 12 in stock.
Configuration: 10 packs per box. 50 cards per pack.

The 2016 MLB season isn't complete without the release of Topps Baseball UPDATE SERIES! From the biggest player transactions and mid-season rookie call-ups to amazing highlights and MLB All-Star Game content, Topps BASEBALL Update Series captures all the best action from the season AND is a must-have for every baseball fan!