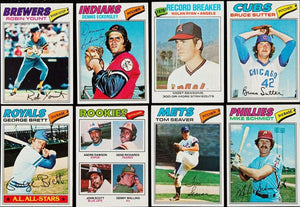 We have 4 in stock.
Hall of Famer's Bruce Sutter, Andre Dawson lead the rookie pack in this set. They join the ranks of many other star and Hall of Famer's represented in this 660-card set.

We try to keep key cards consistent with overall condition. Key cards may be lesser condition, but will not be far off.
All cards 1 - 660 are included and shipped numerically.