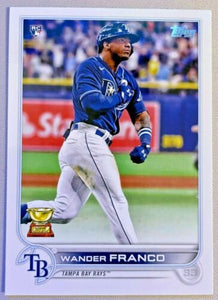 We have 10 in stock.
The 2022 Topps Baseball set includes the highly anticipated flagship rookie of Wander Franco. There are plenty of other rookies, and a pile of today's current stars.
All cards 1-660 are included.
* PLEASE NOTE: Some sets may or may not be in numerical order.